Located only 25 miles southeast of Des Moines in central Marion County, Iowa, Pleasantville offers a a small-town feel with large town amenities.
With a variety of services, businesses, restaurants and more in Pleasantville, we encourage you to visit and take a look around to see what our community offers!
City wide garage sales will be June 8th and 9th. The Chamber will provide printed maps with addresses. If you would like your garage sale to be included in the listing and on the map, e-mail Director@PleasantvilleChamber.org with your name, address, and a very short description of items in your garage sale. You may also stop by Pleasantville City Hall to drop off your information. A $2 fee applies for each listing to help cover the printing costs. Deadline for listings is Monday, June 4th. Maps will be available Wednesday, June 6th on our web site and various locations throughout Pleasantville.

If you have any questions, please e-mail Director@PleasantvilleChamber.org
The annual Easter Egg Hunt, held on March 31st, and the Teen Egg Hunt was held during the week of March 26th.

The teens searched for eggs hidden around town using clues sent to them on the popular mobile app, SnapChat. Prizes were donated by many area businesses and organizations, including Checkerboard, Smokey Row, Looks Barbershop & Salon, St. Paul's United Methodist Church, Pleasantville Chamber, Dollar General Store, Frosty's, and Casey's General Store.

The traditional egg hunt for kids through 5th grade was held on a cold and windy Saturday with local companies, organizations, and individual donating candy and money to help support this event. Donations were received from Peoples Bank, Checkerboard, Eastern Star, Stone Ridge Dental, Maeschen Ltd, Webb Shadle Memorial Library, Myers Insurance, and Our Union 4H Club.

Please let our area businesses and organizations know how much their support for these types of events and activities are appreciated. Without their donations, we would not be able to host activities for our community!

To view pictures from both events, visit our photo albums page.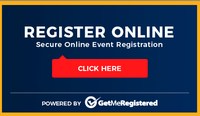 Registration is officially open for the 11th annual Pleasantville Firecracker 5K. The event will take place on Saturday June 30th at 8:00 a.m.

Register online at GetMeRegistered.com.