Located only 25 miles southeast of Des Moines in central Marion County, Iowa, Pleasantville offers a a small-town feel with large town amenities.
With a variety of services, businesses, restaurants and more in Pleasantville, we encourage you to visit and take a look around to see what our community offers!
Heroes and volunteers take many forms and come from all walks of life. Sometimes a hero is unwillingly thrust into the spotlight caused by an event over which he or she had no control. Yet, they chose to step-up. Often heroes are normal, everyday people whom we admire and respect for their courage, bravery, and honorable character. They choose to make a difference in the life of others. They are our police, military, fire & rescue, mothers, fathers, teachers, doctors, nurses, and volunteers.

The Pleasantville Chamber of Commerce encourages EVERYONE to search out volunteer opportunities and become an active member of the community. Anyone can be a volunteer and together with our heroes, make a difference. For this reason, the theme for this year's 4th of July Celebration is United We Stand as Heroes and Volunteers.

For a complete schedule, parade entry form, kiddie parade entry form, parade rules and guidelines, click here.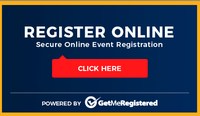 Registration is officially open for the 11th annual Pleasantville Firecracker 5K. The event will take place on Saturday June 30th at 8:00 a.m.

Register online at GetMeRegistered.com.